Method Man and Redman on Saturday, June 23, at 8 p.m.
SHARE THIS DEAL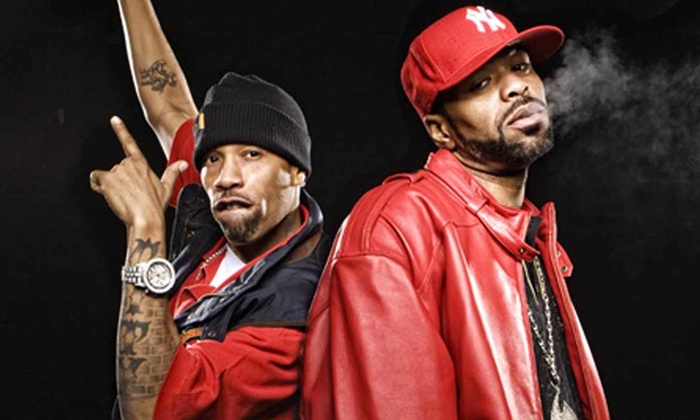 What You'll Get
---
General admission standing
How G-Pass Works: Within an hour of purchase, your G-Pass will be in your account. You may redeem your G-Pass via the mobile app when you enter the venue. You may also print it out in advance. Discount reflects the merchant's current ticket prices – price may differ on day of event.
Method Man and Redman
AKA: Red & Meth, Meth & Red, Mr. Mef and Funk Doc, Funk Doc and Johnny Blaze
Or: Clifford Smith and Reggie Noble
Meth's claims to fame: Wu-Tang Clan co-founder, Grammy winner, "Cheese" on The Wire
Red's claims to fame: Def Squad member, Platinum-selling solo career, star of How High (alongside Meth)
History (early): they grew up together
History (later): many years spent collaborating—creating Blackout! and Blackout! 2—have given them a deep-seeded connection that enables them to volley rhymes like lyrical Ping-Pong balls
History (future): Method Man recently confirmed that Blackout! 3 is in the works
Why that's worth getting excited about: of their last collaboration, Entertainment Weekly declared "they trade pop culture jokes and sly bluster over sturdy boom-bap beats as if East Coast rap's late-'90s renaissance never ended."
Learn More About Concerts
Insider Tips for Concert Goers
Music-venue pros dish on how to get the most out of your concert-going experience. Read on, and then rock on…
About Method Man and Redman
---
Method Man and Redman
1 Location
---
<img draggable="false" src="data:;base64,
<img draggable="false" src="data:;base64,